Properters is a family of real estate enthusiasts. 
Our focus is serving the community by helping homes and owners quickly part ways with ease.
We commit ourselves every day to meet with homeowners and work on making the best offer possible. 
Simply put, we buy your home as-is in 4 simple steps, so you can get back to doing what you love.
We work with you to make you a competitive cash offer by utilizing our deep understanding of the real estate market alongside your home's special features.

With Properters, you can forget about the burden of scheduling those numerous open houses, paying those annoying commission fees, and stressing over those long overdue timelines. 

OUR MISSION
Relieve homeowners of their burdens from owning a home while fostering economic growth for communities.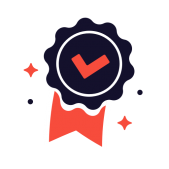 OUR VALUES
1)   Serve all without partiality.
2)   Lead with patience.
3)   Act with transparency.
4)   Engage with meekness.
5)   Finish with commitment.

WHAT WE DO
Serve the community
Engage
Properters is focused on fostering economic growth by helping homeowners within the community. 
Facilitate
We make it easy for any homeowner to quickly sell their home as-is for cash with no inspections needed, so homeowners can get back to what really matters, their lives.
Develop
In return, we work with fully licensed and insured contractors to renovate those purchased homes, applying some much needed fixes that bring back their lost shine and help grow the communities they reside in.
HOW WE DO IT
TOGETHER
When you sell to Properters, you get the peace of mind and the convenience of closing in as few as 7 days.

We make the process simple and without any commitments, so you can easily turn the home you don't want into the cash you need to fund that great big dream of yours.

Properters buys your home when you're ready to sell in 4 easy steps

STEP 1
YOU REQUEST AN OFFER
Enter your contact information and answer a few questions about your home. We'll walk you through the quick process.

STEP 2
WE DO SOME MATH
We analyze market data such as local homes and match them against your home's special features to make you the best offer.

Step 3
YOU REVIEW OUR OFFER
You receive our cash offer with your home's assessment alongside a purchase contract. If all looks good, you sign the contract, and select your closing date.

Step 4
WE DELIVER IN CASH
 After closing, sale is complete and you get paid!

Why us
CONVENIENCE
Properters gives you the flexibility to choose your own closing date and move when you're ready to move because selling your home should be easy.

See the difference!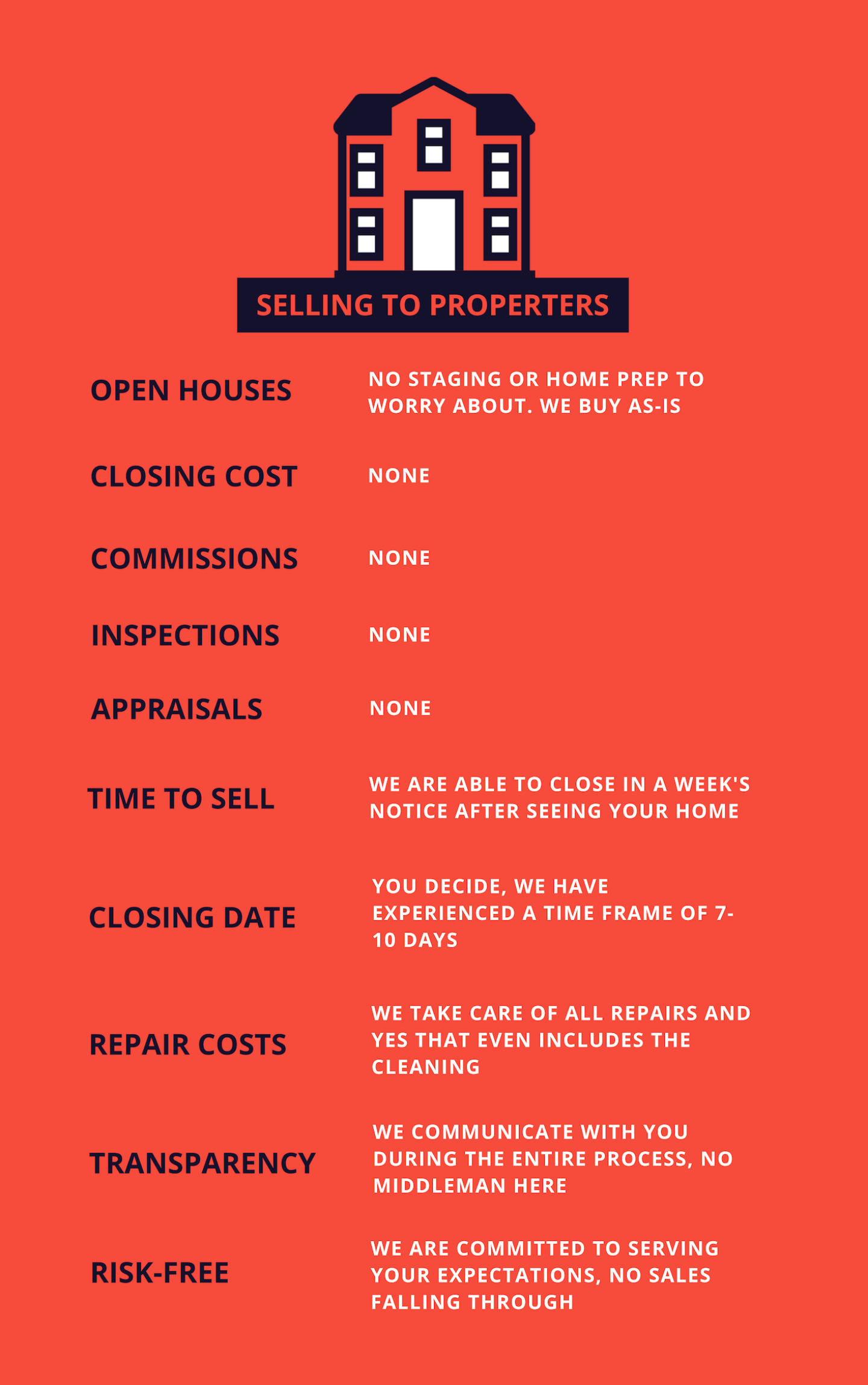 THE QUICK AND EASY WAY TO SELL YOUR HOME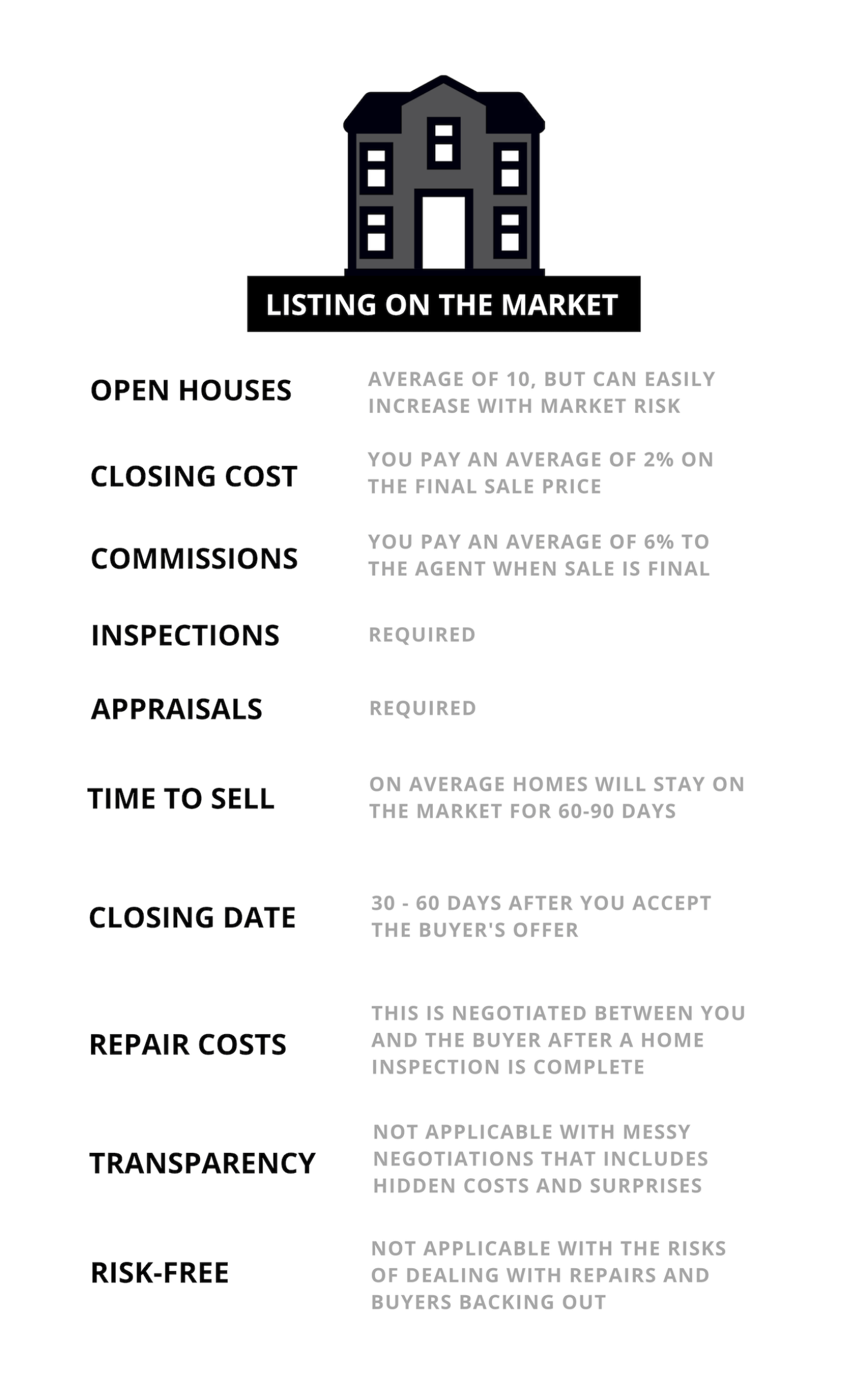 THE DISADVANTAGES OF SELLING YOUR HOME ON THE MARKET